Aerial Reconnaissance
The Air Recon camera pod is designed to clamp onto the wing strut of any Cessna 172 for vertical photography.
Can be fitted with most DSLR cameras and has a capacity of 5000 cubic centermetres.
The system I am using is a canon 6D WI FI and is wirelessly controlled from the cockpit.
The pod is offered on it's own ready for you to fit your own camera and operating system.
We are working on a turn key system including wireless camera, tablet and opperating programs.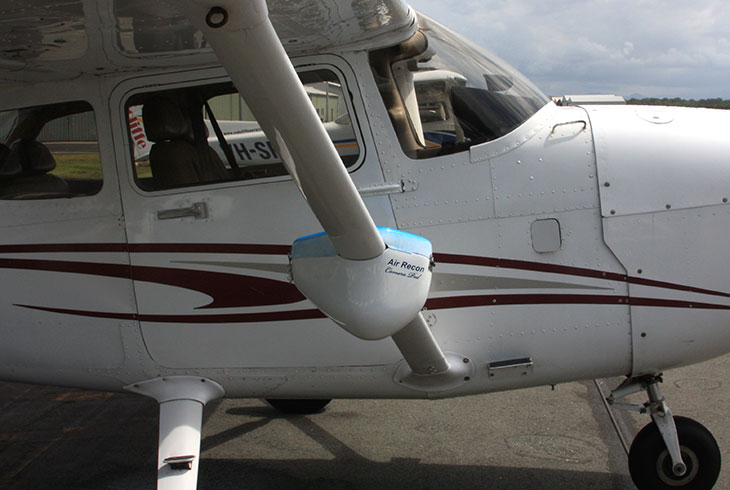 Side View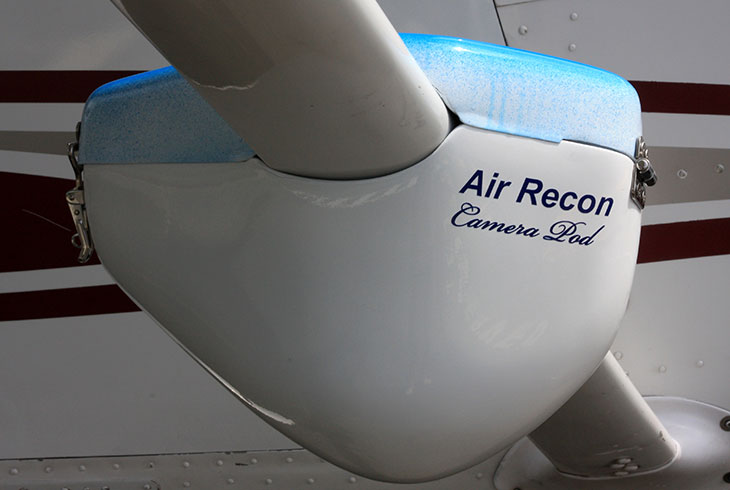 Side View Zoomed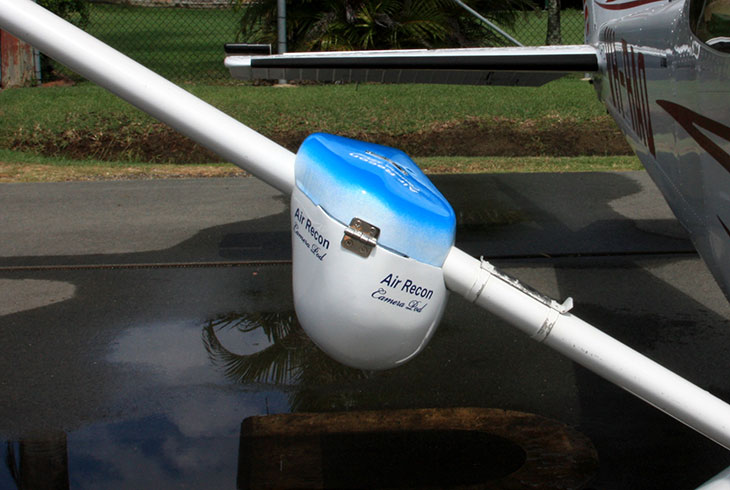 Front View